Nabeshima / Kakiemon / Ko-Kutani / Ko-Imari / Shoki-ImariHizen Arita (Japanese antique ceramics)Message from the owner:What do you image when you think of the word "Antique"?I feel very close to it since my father has been dealing with antiques, but I think it is not so easy to go through the doors of the antique shops. I would like to envite those people and enjoy the fun of antique with them...
Gallery IZUMI has been dealing with old fine Chinese ceramics (from the New stone age to Late Ming dynasty) since the establishment in 1984. The owner is fluent with Chinese, so please feel free to visit.
The art space Rashinban, established in 1999, is located in Tokyo's Shinbashi neighborhood. In Japanese the term Rashinban means "mariner's compass," and the gallery serves as a compass for young artists, pointing them in new directions and introducing them on the art scene. The gallery exhibits the works of these promising young artists, and Rashinban selections are very popular among collecto...
The 2018 Tokyo Art & Antiques Festival was held for 3 days in Nihonbashi and Kyobashi area early summer like weather.  This year, the participating galleries reached 89 galleries, which is 3 more than last year, and 52 galleries held exhibitions to welcome visitors. The number of visitors varied from gallery to gallery, but there were around 120 visitors a day at the most in some of the gal... (2018-6-5)
Tokyo Art & Antiques has closed its 3 exciting days. Art lovers, repeaters and many first-time visitors, thank you for visiting us! We have received some nice messages too. We will be reporting our event soon on the website. Please look forward.   Dear visitors, If you have time, it would be very kind of you to answer few question at our questionnaire form. Your comments would really help u... (2018-4-29)
We have interviewed Oriental Antiques Gallery Maesaka Seitendo about the exhibition "Ko-imari for everyday use". Gallery information here (2018-4-26)
The 2017 Tokyo Art & Antiques Festival was held for 2 days in Nihonbashi and Kyobashi area where the cherry blossoms still bloomed in a great spring weather.  This year, the participating galleries reached 86 galleries, which is 7 more than last year, and 56 galleries held exhibitions to welcome visitors. The number of visitors varied from gallery to gallery, but there were around 250 visit... (2017-4-29)
Charity bid will be held at the galleries bellow. Part of the profit will be donated to charity organizations.(Please ask the gallery which organization the gallery will donating.) How to partícipate1. Check some the art works at the website. (Note: The bid will not be held at the website. Not all of the art works will be updated.) 2. Visit the gallery during the Tokyo Art & Antiques perio... (2017-3-20)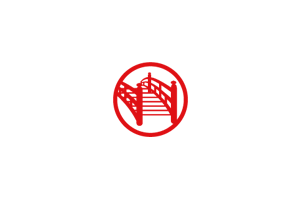 There are still some ongoing exhibitions depending on the stores. You are absolutely welcomed to visit the exhibitions if you could not visit due to the busy schedule or would like to see it again in a relaxed manner. Shown below for your convenience is the ongoing exhibitions. (The exhibitions in order of end date) Exhibition of Handeishi Kawakita and the Modern to Contemporary Pottery Masterp... (2016-4-19)