The name "Kakei" was named after the title of a haiku collection, which was written by Kasenjyo Tokunaga, my distant relative (published 1959).I liked the word and the old typography character on the black cover of the book which said "Hanakomichi (a path of flowers)". The former gallery in Mitaka was faced to a river called Tamagawajyosui, which was famous for the novelist, Dazai. The river bl...
We mainly deal with Munakata Shiko, Kawai Kanjiro's art works, Makie, Kinko(metal art works) of Meiji.Please come and enjoy.
We are exhibiting art crafts created with splendid techniques that were extremely popular in the West around the time of the Meiji era. We have metalwork, cloisonne, lacquer, inro, Kyo-Satsuma pottery, ivory ornament, netsuke, etc.
Fuji antiques Roppongi from 1948. Have dealt in potteries, makies, and crafts and I (Takeshi Fujishiro), present head, have selected forgotten obscure lacquer gold makie crafts from Meiji, Taisho, and Showa period. I have selected mainly the one beautiful in the painting way not the one just gorgeous with my arbitrary decision. For Edo paintings, I collected some works that have delicacy and no...
Lovely Space with Art On the dinning table, on the side table, at the entrance, put your favorite art work. Try to unify the whole color using it. It just makes the place tighter and more elegant. It's a space you see every day, so it would be nice if you could produce something that looks wonderful and value each day. At the TAA, participating stores rented venues and works, and the space coor... (2020-4-8)
The exhibition and Talk event at Galleria Community Space is canceled. We will be showing Ms. Sato's table coordinations by photographs on the website. Series: Let's have an Omotenashi Art in everyday life, we will hold a talk event titled "These are my favorite things --Bringing art in your daily life" by Yumiko Sato.  We asked Ms. Yumiko Sato, space and table coordinator, to make a wonderful ... (2020-3-6)
"Exhibiting obscure lacquer gold makies that you can feel those design can be accepted today from Meiji, Taisho, and Showa period". We are exhibiting paintings that have warmth like you can feel happy all day you saw it and crafts made by traditional delicate techniques. 展示工艺品是「明治大正昭和时期的无名漆金莳绘工艺品」,看完让人心生感慨「这是当今社会也通行的设计,真是了不起!」 绘画是江户... (2017-2-23)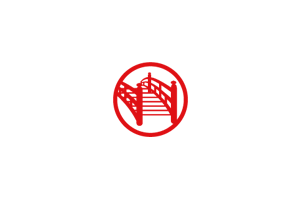 An exhibition of Maki-e lacquer art works made during the Edo period. (2017-2-10)