In the Momoyama period (the 16th century), the first Raku ware was made by Chojiro, the founder of Raku ware, after receiving orders from Sen no Rikyu, Japan's most famous Tea Ceremony artist. Chojiro's unique skill of hand forming has been passed on for over 400 years--16 generations, while individual successors making efforts to establish their own identity in shape, color, glaze and so on, t...
The gallery is placed right behind the Takashimaya Nihonbashi department store. Our specialty: Hakuin, Buddhist art, Ootsu paintings, Early Imari, Ceramics of Momoyama period, antique kiln, Edo glass, antique folk art, Josen dynasty folk art, and more. Dear customers: The encounter of an art work is a special occasion. I go around many places in Japan to find them so I can satisfy my customers....
We seek the beauty of art beyond genre and history. We handle Japanese and Korean antique ceramics and porcelain as our main collection.
We opened in Naka-Dori, Kyobashi, in 1978. Our specialty is Japanese written scripts from Heian to Kamakura period and antique sutras from Tenpei to Kamakura period. We handle Japanese ceramics from Heian to Momoyama period and various Buddist art.
Fuji antiques Roppongi from 1948. Have dealt in potteries, makies, and crafts and I (Takeshi Fujishiro), present head, have selected forgotten obscure lacquer gold makie crafts from Meiji, Taisho, and Showa period. I have selected mainly the one beautiful in the painting way not the one just gorgeous with my arbitrary decision. For Edo paintings, I collected some works that have delicacy and no...
In the Momoyama period (the 16th century), the first Raku ware was made by Chojiro, the founder of Raku ware, after receiving orders from Sen no Rikyu, Japan's most famous Tea Ceremony artist. Chojiro's unique skill of hand forming has been passed on for over 400 years--16 generations, while individual successors making efforts to establish their own identity in shape, color, glaze and so on, t... (2022-3-1)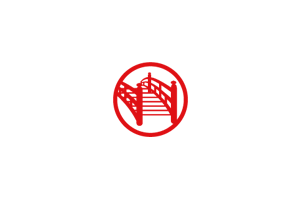 In the Momoyama period (the 16th century), the first Raku ware was made by Chojiro, the founder of Raku ware, after receiving orders from Sen no Rikyu, Japan's most famous Tea Ceremony artist. Chojiro's unique skill of hand forming has been passed on for over 400 years. 15generations, while each of his successors making efforts to establish his identity in shape, color, glaze and so on. We offe... (2014-3-1)