In the Momoyama period (the 16th century), the first Raku ware was made by Chojiro, the founder of Raku ware, after receiving orders from Sen no Rikyu, Japan's most famous Tea Ceremony artist. Chojiro's unique skill of hand forming has been passed on for over 400 years--16 generations, while individual successors making efforts to establish their own identity in shape, color, glaze and so on, t...
Nabeshima / Kakiemon / Ko-Kutani / Ko-Imari / Shoki-ImariHizen Arita (Japanese antique ceramics)Message from the owner:What do you image when you think of the word "Antique"?I feel very close to it since my father has been dealing with antiques, but I think it is not so easy to go through the doors of the antique shops. I would like to envite those people and enjoy the fun of antique with them...
We sell craft artworks of deceased artists, living national treasure artists, modern and contemporary artists. We also have many rare items. Please feel free to contact us.
We are planning to exhibit items that can be used for vases.Saruto, Tokoname, Shigaraki, Bizen, Joseon white porcelain, Chinese celadon, etc. (2022-3-1)
The 20th century Scandinavian Design and Paintings collection.  Fine furniture designed by Hans J. Wegner, Ib Kofod Larsen and Danish cabinetmakers. And the painting by Axel Bentzen, Jeppe Vontillius and Jack Kampmann is for Spring and Summer. (2022-3-1)
"Chanobi" is a tea ceremony information site operated by a tea utensils dealer. The site not only sells tea utensils online, but also provides useful information related to the tea ceremony. https://cha-no-bi.com   This time, the shops participating in "Chanobi" will gather and hold a joint exhibition at "Gallery Kubota" in Kyobashi. For "Chanobi", it will be the first attempt to hold a real ev... (2022-3-1)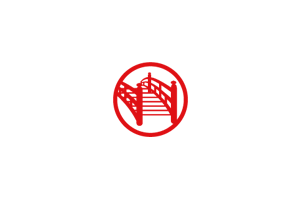 The Tokyo Art & Antique Committee has decided to cancel the Tokyo Art & Antique 2020 event due to the announcement of today's emergency declaration. We are very sorry, but we ask for your understanding. Also, we are very sorry for those who were looking forward to this event every year and those who have planned for the first time this year. We will look forward to more exciting project... (2020-4-7)
This exhibition is canceled. Maeda Masanori's new series of work is based on the word of Zen "Kouunryusui" (being like floating clouds or running water, without shape,  untethered, letting things be). Maeda uses the technique of Japanese painting to express nothingness or quietness. This oriental view of the universe which comes from forgetting contradictions like life and death or joys and sor... (2020-1-23)
This exhibition is canceled. (2020-1-23)
*Last day closes at 5pm Kawase Hasui is one of the last Ukiyo-e artist, who drew the nostalgic landscape of Japan. Recently, because of the popularity of the artist, it has become difficult to obtain fine works of his. At this exhibition, we have collected around 30 of the early printed prints from around the world which has been selected by Watanabe Print company. We will also exhibit some of ... (2019-2-1)