Closed until May 7.   Under the concept of "Highly appreciated art for use" widely suggesting total settings for many situations like tea ceremony or tableware, we treat woodworks, metal works, lacquer works in addition to antiques and paintings, in addition to modern and contemporary pottery. We have exhibitions of great masters who have led the pottery world from modern to the contemporary ag...
We handle antiques and antique art, such as ceramic and porcelain, old paintings and calligraphy, lacquer ware, tea ceremony equipments and Buddhist art. We selecte iems that are enjoyable and attractive regardless of age, country, genre, or price.
The name "Kakei" was named after the title of a haiku collection, which was written by Kasenjyo Tokunaga, my distant relative (published 1959).I liked the word and the old typography character on the black cover of the book which said "Hanakomichi (a path of flowers)". The former gallery in Mitaka was faced to a river called Tamagawajyosui, which was famous for the novelist, Dazai. The river bl...
Speaking of Mr. Naoto Yano, he is an up-and-coming artist among contemporary Karatsu-yaki artist, and has won many fans.The sincere approach to Karatsu-yaki appears in his works and fascinates people's hearts.After studying painting for 5 years in the United States, he became fascinated by the splendor of Karatsu-yaki for the first time after returning to Japan, and the hard study since then ha... (2020-10-3)
Lovely Space with Art On the dinning table, on the side table, at the entrance, put your favorite art work. Try to unify the whole color using it. It just makes the place tighter and more elegant. It's a space you see every day, so it would be nice if you could produce something that looks wonderful and value each day. At the TAA, participating stores rented venues and works, and the space coor... (2020-4-8)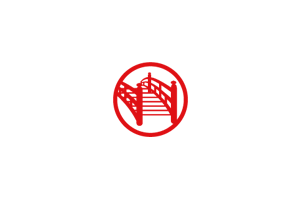 The Tokyo Art & Antique Committee has decided to cancel the Tokyo Art & Antique 2020 event due to the announcement of today's emergency declaration. We are very sorry, but we ask for your understanding. Also, we are very sorry for those who were looking forward to this event every year and those who have planned for the first time this year. We will look forward to more exciting project... (2020-4-7)