Uragami Sokyu-do Co., Ltd. was founded in 1979 in Nihonbashi, Tokyo. The founder, Mitsuru Uragami, worked for a well-established antique art dealer, Mayuyama & Co., for five years. Then started his own business, which marks its 40th anniversary. Uragami Sokyu-do Co., Ltd. deal with the works of Asian art, especially that of Chinese, Korean and Japanese ceramics; as well as Ukiyo-e wood bloc...
Kinosho Kikaku aims to bring about new inspirations to the local art scene with original ideas of unlimited forms and unusual stratagem. With promoting Japanese contemporary art as one of our major goals, in recentyears, our exhibition platform has expanded to other regions in Asia, mainly by participating in various kinds of international art fairs. The result so far is remarkable. As we gradu...
Welcome! It's a great pleasure having your visit with us. We are eagerly wishing, if you could enjoy our highly qualified essence of Oriental and Asian works of art with us. T. Edo Inouye & Son oriental art, as a leading specialist for oriental art and antiques, we may lead and give you the best choice of the Chinese, Japanese, Korean and other novel Asian works of art with the notion of bo...
Gallery Tomura was established in Ginza, Tokyo in 1989 and have moved to Kyobashi in 2006. We mainly handle modern and contemporary artworks. Therefore, we hold the exhibition of emerging artists who are Japanese, Koran, Chinese, European and American to promote their works to the collector, company and museum. We also take part in the art fair in Japan and overseas.
Tokyo Art & Antiques will start distributing the new pamphlet for 2019 at the "ART FAIR TOKYO 2019", from March 8 to 10. However, the distribution at each galleries, in Kyobashi and Nihonbashi, will be ready around late march. 22 galleries will be participating at "ART FAIR TOKYO 2019". Please come and enjoy the energy of art! (2019-3-7)
Tokyo Art & Antiques will set up an information booth on April 28. April 28 is the last day of Tokyo Art & Antiques event, and Aozora-Koten Tezukuriichi hosts an outdoor craft fair, called "ART & CRAFT MARKET at TOKYO SQUARE GARDEN," in Kyobashi. There will be many handmade accessories and other unique items on display. Tokyo Art & Antiques booth will have the fair's pamphlet an... (2018-4-13)
The pamphlet of Tokyo Art & Antiques of 2018 will be distributed from March 8 at the Tokyo Art Fair 2018 held at the Tokyo International Forum in Yurakucho.      Many galleries of Tokyo Art & Antqiques also participates in Tokyo Art Fair. Please come and enjoy this fair too. Tokyo Art Fair Website   [Galleries also participating in the Tokyo Art Fair] GALLERY CELLAR Daishojiya Shibuya k... (2018-3-4)
We are pleased to announce are new pamphlet for 2017 is ready to be download. Download Here The actual printed pamphlet will be available at participating galleries at the end of March. Moreover, Art Fair Tokyo at Tokyo International Forum (Yurakucho, Tokyo) will be held from March 17-19. Many of the participating galleries of Tokyo Art & Antiques will be participating this fair as well. It... (2017-3-11)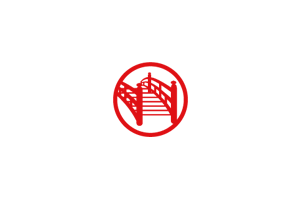 Tokyo Art & Antiques 2015 pamphlet will be available at each gallery from next week.You can download the full PDF from the top page of this website.18 galleries of Tokyo Art & Antiques are participating in Art Fair Tokyo 2015 at the Tokyo International Forum in Yurakucho.The pamphlet is also available there. (2015-3-18)