We mainly handle Chinese ceramics, from appreciation ceramics to sake sets and everyday vessels that enrich your life. We hope that you can enjoy sharing the charm of antique works of art. Please feel free to contact us for collection, sale, repair, etc. of works. We are looking forward to your visit.
In April 1905, the young 22-year-old Matsutarō Mayuyama (1882-1935), founder of Mayuyama & Co., (present-day Mayuyama & Co., Ltd.) set out on his own to Beijing, and there began his antiques business. At the time Beijing was a bustling art market thanks to rising Western interest in Asian art. The ancient cultural properties accidentally discovered and excavated during railway work on t...
Founded in 1957. We handle oriental antique ceramics mainly in China, Japan, and South Korea. We offer a wide range of dishes, from everyday tableware that is easy for beginners to rare works. Nearest station: Tokyo Metro Ginza Line Mitsukoshimae Station A10JR Sobu Line Shin-Nihombashi Station 3, 4, 6
Recently, the momentum of urban development in Japan has increased. Along with this momentum, the importance of building architecture, interior design and manufacturing has attracted attention. This seems to be verification that we are recognizing how important living spaces and the environment are to our daily lives. This is an indication that the trend towards higher quality lifestyles will b...
Toshihiro Matsumoto is an artist and collector. He is painting an oil painting. He collects the first colored porcelain from the late Ming and Qing dynasties in China.He will exhibit still life paintings with colored porcelain as a motif and collected colored porcelain.    Toshihiro Matsumoto   My collection itinerary and exhibition   In 1994, a special exhibition "Chinese Ceramics" was held at... (2022-3-1)
Song Ceramics are one of the very popular Chinese ceramic genres among Japanese. They are known for simple and refined shape with monochromatic glaze, and because of their universality, they have been highly valued in Ming and Qing dynasties. There are some ware, however, that add a flourish to the world of monochrome, such as Cizhou ware being very unique to Song Ceramics having decorated with... (2022-3-1)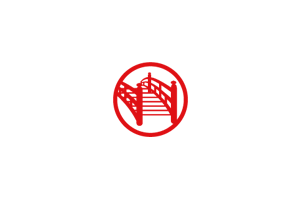 The Tokyo Art & Antique Committee has decided to cancel the Tokyo Art & Antique 2020 event due to the announcement of today's emergency declaration. We are very sorry, but we ask for your understanding. Also, we are very sorry for those who were looking forward to this event every year and those who have planned for the first time this year. We will look forward to more exciting project... (2020-4-7)
This exhibition is canceled.   We will exhibit and sell still life paintings whose motifs are the foliate dishes in underglaze blue overgraze enamels in Min - Qing dynasty. These dishes are collected over 25 years at antique shops in Nihonbashi, Kyobashi and Minami-Aoyama. The collection is based on the catalogs of the special exhibition in Kyoto National Museum "Chinese ceramics preferred by J... (2020-1-22)
Our gallery will be exhibiting blue and white dishes from the Ming to Qing dynasty at a reasonable price during the Tokyo Art & Antique period. Dishes that are great to serve sweets and cuisine. We will also exhibit celadons from the Southern Song to Ming dynasty at a good price as well as Goryeo and Annan wares that have been influenced by the Chinese ceramics. Please enjoy the blue and wh... (2019-2-1)