We handle art works of : Takeo Yamaguchi, Sueharu Fukami, Kazuo Yagi, Kagaku Murakami, Mineo Okabe, Shigeo Saito, Tatsuoki Nanbata, Ryuichi Kakurezaki, Shoji Kamoda, Kazuo Shiraga, Lucie Rie, Shinobu Kawase, Atsuko Tanaka, Osamu Suzuki, Tatsusuke Kuriki, Lee U-Fan, and more.
We handle antiques and antique art, such as ceramic and porcelain, old paintings and calligraphy, lacquer ware, tea ceremony equipments and Buddhist art. We selecte iems that are enjoyable and attractive regardless of age, country, genre, or price.
We handle contemporary art craft. (especially ceramics) We handle artists of: Shinobu Kawase, Akihiro Maeta, Sueharu Fukami, Hatakeyama Koji, Yo Akiyama, Shukoh Hayashi, etc. Our gallery was established in 1987. Using our knowledge and eyes fostered from fine antique art, we present highly qualified modern and contemporary art craft that is able to be passed on the the next generation.
All bidding starts from 15,000yen! *image:  Ikeda Masuo, 1985, Lithograph, 38.3×28.2cm, ed150Bidding starts from 15,000 (tax included), with frame. (2019-3-25)
Artist:Yamaguchi Takeo / Fukami Sueharu / Okabe Mineo / Inoue Yuichi / Kamoda Shoji / Kakurezaki Ryuichi / Kawase Shinobu / Nakagawa Yukio etc. (2019-2-1)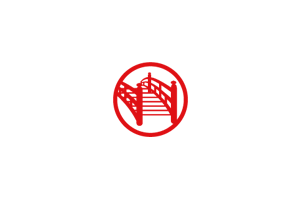 There are still some ongoing exhibitions depending on the stores. You are absolutely welcomed to visit the exhibitions if you could not visit due to the busy schedule or would like to see it again in a relaxed manner. Shown below for your convenience is the ongoing exhibitions. (The exhibitions in order of end date) Exhibition of Handeishi Kawakita and the Modern to Contemporary Pottery Masterp... (2016-4-19)